Where to stay in Milan? Milan can boast one of the most varied and complete offers in terms of accomodation, from the finest hotels and restaurants to rooms with low prices and great substance, along the lines of Airbnb. The Screen Music Program partnered with a few hotels in Milan for special discounts. Contact the hotels to take advantage of this opportunity!
---
PALAZZO PORTA ROMANA ****
Corso di Porta Romana, 64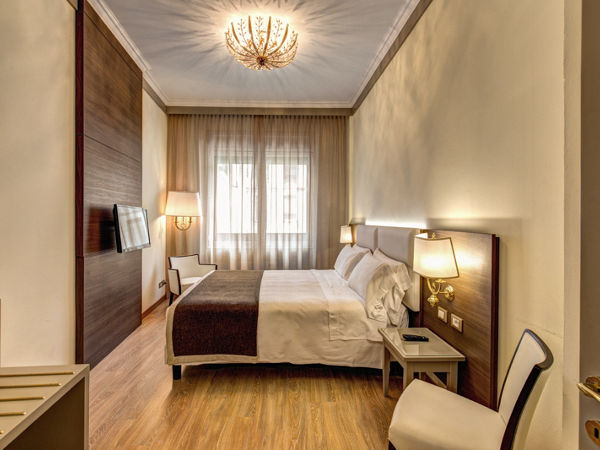 Located 10 minutes walk from Società Umanitaria where all classes take place, Palazzo Porta Romana is an executive quality 4-star hotel with 66 spacious rooms and suites. All rooms have luxurious en-suite bathrooms, mini bars, tea and coffee makers.
Some rooms add kitchenettes and/or living rooms. Amenities include private parking, 24-hour front desk, and meeting facilities, luggage storage, laundry services, and concierge. A free breakfast buffet is served in a bright dining room with paintings, and there's a bar available for drinks.
Palazzo Porta Romana Milan is so named because its property stands upon the site of the first ever settlement in the Milan area at the foot of the Alps – known as Mediolanum. The site was first populated by Celtic Insubres around 600 BC, before being conquered by Rome in 222 BC.
Discount code: SMP22
Tel. +39 02 4003 2171
info@palazzoportaromana.it
https://www.palazzoportaromana.it
---
HOTEL CANADA ***
Via Santa Sofia, 16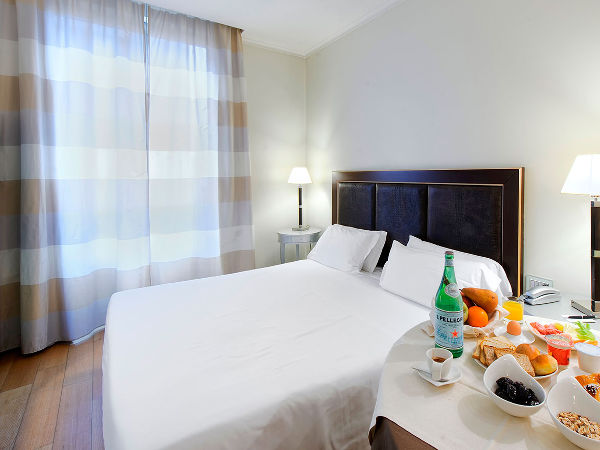 3-star Hotel Canada is situated 10 minutes walk from Società Umanitaria, where all classes take place, within walking distance to the city's main attractions. Set in a royal-style building, the venue comprises 37 rooms. It offers WiFi and private parking.
Rooms include private balcony and sound-proofed windows as well as beds with hypo-allergenic, foam and feather pillows. Certain units offer mountain views. All rooms have an en-suite bathroom with shower, hair dryer and bidet.
Guests can enjoy continental breakfast in the dining room and meals at L'isola del tesoro. The venue has a café bar with a wide range of excellent drinks. The accommodation also features a storage room, a safe deposit box and an elevator.
Discount code: Screen Music Program
Tel. +39 02 58304844
info@canadahotel.it
http://www.canadahotel.it/en
---
HOTEL PAVONE ***
Via Enrico Dandolo, 2

Located 10 minutes walk from Società Umanitaria where all classes take place, 3-star Hotel Pavone is very well connected by public transportation, making Milan's Duomo and other important sights, trade fairs and airports easily reachable.
Hotel Pavone provides spacious and comfortable rooms characterized by a traditional, elegant style. Inside, you will find a bar, an internet point and a welcoming lobby, as well as a TV lounge with satellite TV. The venue also offers a storage room, a safe deposit box and a car park.
Guest rooms are equipped with individual climate control, an in-room safe and a pantry for guests' comfort. Foam pillows and feather pillows are available. A buffet breakfast is served every morning in a lobby. The hotel provides 24h reception, 24hroom service, concierge service, and cars for rent.
Discount code: Screen Music Program
Tel. +39 02 55192133
pavone@hotelpavonemilano.it
https://www.hotelpavone.com/inglese/index.html
---
QUEEN HOSTEL
Viale Regina Margherita, 9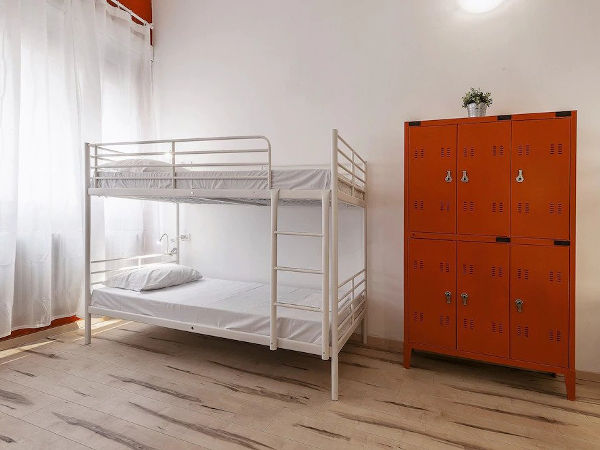 Queen Hostel has a wide selection of rooms to accommodate your every need. Whether you want girls only or mixed dorm rooms, 4-bed right up to 15-bed dorms, shared bathrooms or an ensuite, you can choose the room that's perfect for you! Spacious rooms are fitted out with individual lockers, air conditioning, USB ports, linen, towels, and a high speed wifi connection.
The hostel has a massive common area where you can chill out, watch a movie, listen to music and enjoy high speed wifi. Social areas include a well stocked bar, games room, and fully equipped kitchen where you can cook your favorite meal or just ask at the bar for food if you don't want to cook. Queen Hostel is a place of constant social activity with a number of events organized everyday, from beer pong tournaments to music sessions and cooking classes. There's always something going on!
The international, multilingual staff are extremely friendly and well-traveled. They'll help you explore Milan like a local, sharing their tips about the best places to eat, hang out and where to discover Milan's hidden treasures. You can walk to the world famous Duomo and Galleria Vittorio Emanuele II in 15 minutes or just 5 minutes if you use a bike. A variety of clothes shops, supermarkets, bakeries, coffee shops, banks, bars and restaurants are right on the hostel doorstep. Queen Hostel is the ideal location for walking anywhere and for using public transportation (metro, tram and bus network).
Discount code: screenmusic
Tel. +39 02 36564959
booking@queenhostel.com
www.queenhostel.com
---